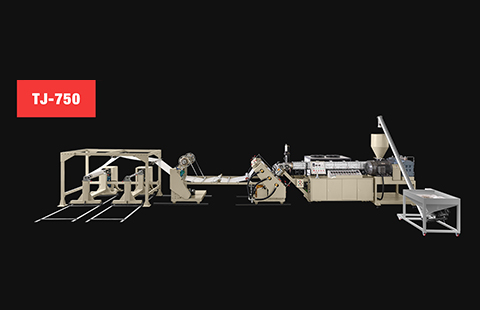 Sheet Extruder
Hopper:Feeding and heating part have optoelectronic switch in order to prevent error operating from production process.
Sheet Heating Part: heating plastic material;Extrude the material to the screen changer after filtering.With optimum hardness, strong corrosion resistance and long service life.
45° oblique extrusion die: Low resistance force in die head extrusion channel makes sheet thickness evenly.
The machine adopts PID temperature system, it shows high precision, and temperature control tolerance <1℃.
Three roller part pressing the raw material extruded by the die into a plate shape and cooling to form ; three rollers are oblique three rollers, simple structure, easy operation and maintenance.
Cooling frame function: cooling transition, remove excess scrap, get the required width sheet. Excessive rollers and cutters.
Edge material winding : winding the cut edge material into bundles.
Double station winding part adopts cart type switching, winding roller with gas shaft, easy disassembly, high efficiency, low labor intensity.